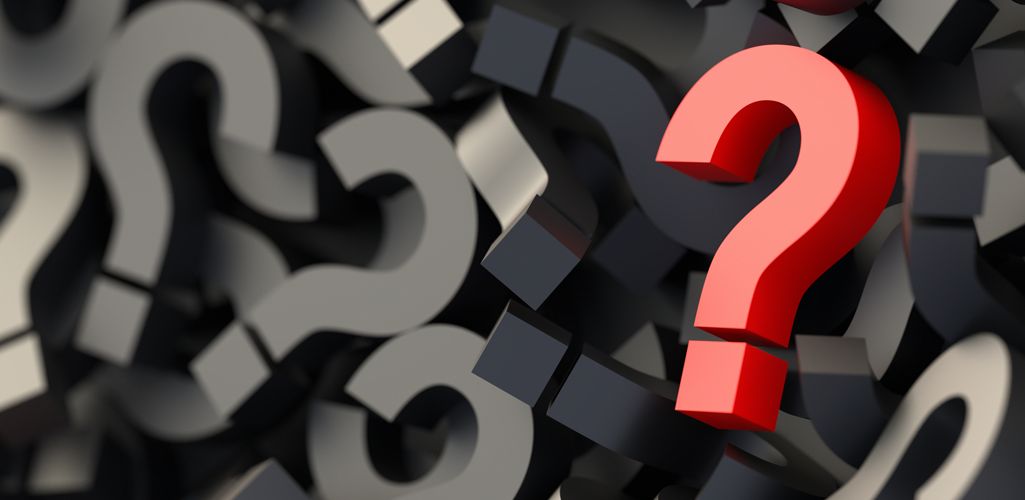 Mattress Shopping Questions
How do i know if i need a new mattress?
If you have aches and pains, are tired more than you think you should be, sleep on a mattress 7-10 years old, it's time to start Shopping for a new Mattress.
Should I replace my box spring (foundation) when purchasing a new mattress?
When a new mattress is placed on an existing box spring (or foundation), the mattress may not perform to its full capabilities for pressure relief and postural support. You can choose between a standard, adjustable or a platform foundation.
How do I shop for a new mattress?
How can I find a retailer in my area?
What size mattress do I need?
Choosing a mattress size is dependent on who will be sleeping on it, the size of your bedroom and your budget. We recommend the following posts to help you find the right one for you:
How do I care for my mattress?
To care for your Restonic:
Rotate or flip mattress as needed
Use an appropriate bed frame
Keep your bedding clean and use a mattress pad
Carry your mattress upright
Don't jump on your new mattress
Don't use cleaning fluids or allow your mattress to get wet.
How long does it take to get used to my mattress?
Your new mattress may feel firmer or softer than when you tried it at the store but rest assured your body will adjust to it. It can take several weeks for your body to adjust to the improved support of your new mattress.
Why does my new mattress have an odor?
The foam used in the manufacturing process may produce an odor but this should dissipate within a week. Because Restonic does not warehouse inventory, our beds are custom made for our retail partners. We recommend airing the mattress out for a few days. If the odor persists, please contact the retailer where you originally purchased your sleep set.
Do I rotate or flip my mattress?
Your retailer should have instructed you whether it's best to rotate or flip your mattress. Whether you're flipping or rotating, it should be done monthly for the first 6 months then quarterly for the remainder of the year. Please check your Restonic Warranty for further instructions/details.
Should I purchase a mattress pad/protector? Why do I need one?
Yes, a mattress protector ensures the validity of your warranty. If your mattress is soiled, stained or ripped, the warranty is void – regardless of where your mattress is damaged. A mattress cover protects against wear and tear, liquids/spills, allergens, bed bugs and comfort.
How long should my mattress last?
Your mattress should last between 7 – 10 years, depending on comfort and support. The life of your mattress depends on how you care for it. Learn more: mattress replacement cycles.
Is my mattress fire-proof?
All Restonic mattresses meet fire safety standards issued by the U.A.E. Consumer Product Safety Commission, as do all mattresses sold in the GCC. But it is NOT fire-proof. Please see your Restonic Warranty for more details.
Why are there dips in my mattress?
Some degree of settling is natural as areas that support the heaviest parts of the body compress over time. If you feel your mattress is sagging more than it should, please contact your Restonic retailer.
Are body impressions normal on my mattress?
Yes, the layers of padding will begin to form to your body immediately, resulting in subtle body impressions. This is normal and doesn't mean your mattress is defective.
What if I stained/soiled my mattress?
When fluids get into the mattress, the materials inside may begin to break down. Please understand that any stains will void your manufacturer warranty, should you need to file a claim. Please read your Restonic Warranty card for more information.
What can I do if my mattress is too high for my bed?
If your mattress is too high, you may need to replace or purchase a new foundation that better fits your mattress. Please contact your local Restonic retailer for more information.
Adjustable base information
What's an adjustable bed?
An adjustable bed has a multi-hinged base system that can conform to several different sitting and sleeping positions. All Restonic mattresses can be used with an adjustable base.
What do I do if my remote is lost or broken?
Your adjustable remote is not directly manufactured by Restonic. If your remote is broken or lost, please contact your Restonic retailer to order a replacement.
How do I file a warranty claim?
If you feel you have a warranty claim, contact the retailer where you purchased your Restonic mattress first. Learn more about our warranty policies.
What does the Restonic warranty cover?
Restonic warrants your new mattress to be free from defects in materials and workmanship and extends only to the original purchaser. Read the Restonic Warranty.
Do I need to register my warranty?
You can register your Restonic mattress online. To validate warranty coverage, please retain a copy of the original bill of sale, the intact model name label from the product and leave law tags on the product.
Why do I need to keep the law tag on my mattress?
The law-tag provides the manufacturer information, date produced and serves as identification should you need to ever file a warranty claim. Removing the tag will void your warranty coverage.
What is the warranty claim process?
After filing you warranty claim, you will receive a confirmation via email. The factory that manufactured your mattress will be in contact within 2 business days. If you have any questions or haven't heard from the factory please contact us at info@americanbeds.com or call customer service at 800-RESTONIC.
How do I contact customer service?
To connect with Restonic customer service please email us at info@americanbeds.com or call our customer service representative at 800-RESTONIC, Saturday thru Thursday between 9:00 am – 9:00 pm.
Will my sheets fit?
The sheet size for your new Restonic mattress will be dependent on the size of your mattress. Contact your Restonic retailer for assistance choosing the correct sized sheets.
Is there a weight capacity for a Restonic mattress?
No, there's no specific weight capacity on a Restonic mattress. Please visit your local Restonic retailer to find the mattress that supports your body best.
Is there a comfort guarantee?
Restonic doesn't offer a comfort guarantee on your mattress. Please talk to your Restonic retailer to find out if they offer a comfort guarantee.